Lake Erie Swimming
301 Rockledge Drive
Bay Village, Ohio 44140
Sponsors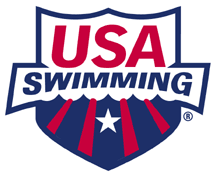 Connect with Lake Erie Swimming Online

Our Mission: To enrich the lives of our athletes through the sport of swimming by providing safe and inclusive programming in a culture that encourages competitive excellence and personal growth.
LAKE ERIE HEADLINES
OHIO (LE and Ohio LSC) Finish Second at Mid States All Stars Meet in Indianapolis.
On the weekend of January 9/10, Team Ohio participated in the Mid-States All Star championship in Indianapolis. Team Ohio consisted of 74 athletes, 44 were Lake Erie Swimmers. Team Ohio competed against teams from the Indiana, Michigan, Kentucky and Missouri Valley LSC's. Team Ohio finished in second place with 3370 points, only 317.5 points behind winner Team Indiana.
Team Ohio set 12 meet records, with Tyler Hong leading the way for Lake Erie swimmers with 3 meet records (200 IM, 200 Free and 200 Medley Relay).
CONGRATULATIONS!!
MEET INFORMATION
American Swimming Magazine Recognition
Anthony Petruzzi (MRST)
The American Swimming Magazine is honoring 10 & Under coaches of swimmers that are on the Junior National Team. Joey Reilman was a 10 & Under under Coach Petruzzi and is currently a member of the Junior National Team. Read the article on Coach Petruzzi below.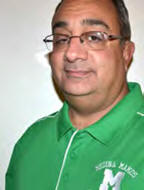 Coach Anthony has served as the Head Coach of Medina Makos since 2008. During that time, he has achieved numerous coaching accomplishments including: being the 2015 NOC River Division Coach of the Year for the Medina HS boys, coaching two Top 15 USA age group swimmers as well as multiple siwmmers that have competed in The Futures Meet, USA Sectionals and Central Zones meets, being the Head Coach of the 2011 & 2014 Lake Erie Zone Teams that competed at IUPUI and Spire Natatoriums, and being the 2010 recipient of the Lake Erie Swimming Board of Directors Award and the 2015 Lake Erie Swimming Club Development Award. Joey said of Coach Anthony: "I remember Mr. Petruzzi for his dedication and love of swimming. He never failed to step in and help me out if I didn't have a ride or needed extra help with anything. He helped show love for the sport, and for that I am grateful."
CONGRATULATIONS!