Lake Erie Swimming
301 Rockledge Drive
Bay Village, Ohio 44140
Sponsors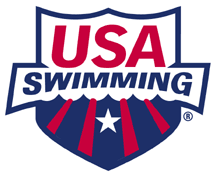 Connect with Lake Erie Swimming Online

Our Mission: To enrich the lives of our athletes through the sport of swimming by providing safe and inclusive programming in a culture that encourages competitive excellence and personal growth.
LAKE ERIE HEADLINES
NEW

- LE AG Champs Volunteer Assignment

if assigned jobs are not filled by their team, they will be fined. Sign ups will be outside the hospitality room.

Coaches need to sign in, get their wrist bands and leave their cell phone numbers in the same area.


NEW

- Instructions for submitting legislation for Fall HOD on 10/2/16

NEW

- 2016-2017 Short Course Schedule

Link to LSC Online Leadership Course - be a leader in Lake ERie

ZONE TEAM REGISTRATION OPEN NOW!

IUPUI Indianapolis, IN

Travel August 3 thru August 8, 2016

Eligibility: Achieved a National AAA time (LCM, SCM, SCY) between August 3, 2015 and August 4, 2016

Swimmers Age: Must be 14 years or under by first day of competition, August 4, 2016.

REGISTRATION DEADLINE: Current qualifiers MUST register by June 26, 2016.

Late qualifiers may register by Sunday July 31, 2016.

(Late qualifiers are defined as any swimmer who achieves his/her FIRST National AAA Time cut between June 26 - July 31, 2016)

REGISTER ONLINE TODAY!!

http://www.teamunify.com/Home.jsp?team=leleszt

NEW

- Club Service Award Point Scale for 2016-2017

2016 CZ-LE Zone Team Information
Forms - Swimmer of the Meet Know Your Club Know Your Coach
Lake Erie Swimmers at Olympic Trials
Jimmy Dagley and Ross Palazzo (HEAT)
Jimmy Dagley competed in the 100 BK and Ross Palazzo in the 200BR, 200IM and 400IM at the Olympic Trials in Omaha, NE. See them below with Coach Matt Davis.
Congrats to Jimmy and Ross.
Taylor Vargo (VSC)
Taylor Vargo (VSC) with coach, Mike Wohl, after finishing 12th in the 200 breaststroke! at Olympic Trials in Omaha, NE.
Taylor finished with a new swimmer record for Lake Erie! She will be a senior at the Ohio State University!

Congratulations Taylor!
MEET INFORMATION
Lake Erie Swimmers at LC Meets
Will Rose (CCS) Canton City Schools
Will Rose breaks a 34 year old Lake Erie record in the 13-14 50 meter free (24.61) -set in 1982 -24.67 by Brian Cisna and the 100 FR record with a 53.81 time at OSU Speedo Sectionals
Canton City Schools (CCS) Wins LE Sr. Champs Meet
CCS Combined Men and Women's team scored 1266 points at Lake Erie Long Course Senior Champs to finish in first place.
Congrats to CCS!
Cedntral Zone Open Water Meet
Congratulations to the Lake Erie Zone Team who competed the Central Zone Open Water meet in Pleasant Prairie WI on June 24th. Thank you to Coach Vanja Dezelic who lead our team of Dylan Ruscin, Sean Finnerty, Kaylee Judy, Phoebe Languis, Julia Johnson, Emma Fiorta, Alex Podrez, Dylan Cossin and Christian Wolke."