Lake Erie Swimming
301 Rockledge Drive
Bay Village, Ohio 44140
Sponsors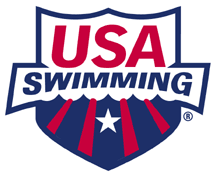 Connect with Lake Erie Swimming Online

Our Mission: To enrich the lives of our athletes through the sport of swimming by providing safe and inclusive programming in a culture that encourages competitive excellence and personal growth.
LAKE ERIE HEADLINES
Lake Erie Swimming would like to thank Tina Mc Cauley for all her work and efforts on behalf of Lake Erie Swimming. Tina has stepped down as General Chair due to increased responsibility in a new job in the Shaker Heights school system. We wish her all the best and will miss her.

NEW

- Battle of LE has been cancelled.
Speedo Sectional Info at Columbus - Info Time Stds
Lake Erie will be hosting a Club Leadership Business Management session on Tuesday, September 8, 6-9:30 pm at the Twinsburg Rec Center. Randy Julian will be leading the session. While CLBM is necessary for new clubs who renew for a second year, all clubs could benefit from the session. If you are interested in attending, contact me at pamswim@aol.com



2015 LE Zone Team Registration is NOW OPEN!

Swimmers must have achieved a National AAA time (LCM, SCM, SCY) between August 1, 2014 and August 3, 2015.

All current qualifiers MUST register by Sunday June 28, 2015. Late Registration will ONLY be accepted by new qualifiers. The deadline for new qualifiers will be accepted thru Sunday July 26, 2015 at 9:00 PM

Please visit the Lake Erie Swimming Zone Team Website and click on "Start Registration" located at the top left-hand side of page to register.

https://www.teamunify.com/Home.jsp?team=leleszt

2015 LE Central Zone Open Water Team -
Swimmer application Coach application


2015 ASCA World Clinic - Registration Application LE Reimbursement


CZ Sectionals 3 Time Standards: Spring Summer
STSC Skills Sheet

Forms - Swimmer of the Meet Know Your Club Know Your Coach
USA Swimming
Pettigrew Award
The Pettigrew Award is awarded by USA Swimming as the highest recognition for a USA Swimming Offical.
Julie Bare received this award at the USA Swimming convention House of Delegates on Friday, Sept. 19
Congratulations Julie!
MEET INFORMATION
Swimmers of the Meet
CFYN
CFYN
had 2 High Point and 1 Runner up High point winners at the LESI Age Group Championship meet.
Giovanna Cappabianca
High Point 13/14 Girls
Vittorio Cappabianca
High Point 10 under Boys
Carrie Caniglia
High Point runner-up 10 under Girls
CONGRATULATIONS!