Lake Erie Swimming
301 Rockledge Drive
Bay Village, Ohio 44140
Sponsors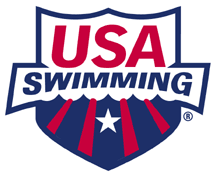 Connect with Lake Erie Swimming Online

Our Mission: To enrich the lives of our athletes through the sport of swimming by providing safe and inclusive programming in a culture that encourages competitive excellence and personal growth.
LAKE ERIE HEADLINES
NEW

Revised 2014-15 Short Course Schedule (8/29/14)
Official Stroke Clinic - Sept. 13, 9-12 pm Shaker Middle School
IMX Flyer for 2014-2015


Meetings: 8:30-10:30 am Safety Training For Swim Coaches

9:30-11 am Registration Workshop

11:00 am Coaches and Officials Meeting

11:30 am Athletes Meeting

1:00 pm House of Delegates

Draft of 2014 Long Course Records - send corrections to pamswim@aol.com

Draft Top Ten for 2014 Long Course - send corrections to pamswim@aol.com


Attention Meet Hosts

: Please remember that the House of Delegates passed legislation requiring meet hosts to have their meet announcements ready for posting no later than 10 weeks prior to the date of the meet. Those not posted within 9 weeks will have a $50 fine levied against the club; those not posted within 8 weeks will have a $100 fine levied against the club; thereafter, the fine increases by $100 per week. The Lake Erie Treasurer will be notified of those clubs incurring such fines and these fines will be payable to LE along with the sanction fees. The Sanction Committee will work with meet hosts to process the applications for sanction as quickly and efficiently as possible, but it would appreciate receiving the application within 11 or 12 weeks prior to the meet date. Meet hosts struggling with the application process or encountering difficulties should contact the Sanction Committee for help.

NEW

- 2014-2015 Short Course Schedule (7/24/14)
2015 LC Summer Bid Packet
Open Water Forms

Forms - Swimmer of the Meet Know Your Club Know Your Coach
NEW PROGRAM - COACH MENTORING

Lake Erie swimming is launching its new official Coach Mentoring Program. The collaboration of our coaches is important to the success of our swimmers and Lake Erie Swimming.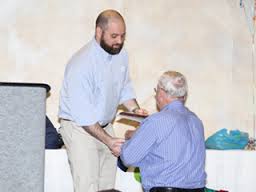 The program is set up to pair one of our veteran coaches (mentors) with a maximum of two young coaches (mentees). We are now taking applications for mentors only! Please sign up for this program, and give back to Lake Erie and USA Swimming.
MEET INFORMATION
Swimmer of the Meet
Lake Erie Long Course Age Group Champs
Victoria Culotta (LESD)
Christian Wolke (LESD)
Two LESD Swimmers won the 10 & Under High Point Award.
Great swimming by the LESD swimmers - Congratulations!