Lake Erie Swimming
301 Rockledge Drive
Bay Village, Ohio 44140
Sponsors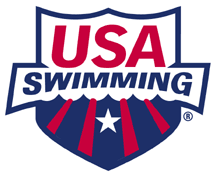 Connect with Lake Erie Swimming Online

Our Mission: To enrich the lives of our athletes through the sport of swimming by providing safe and inclusive programming in a culture that encourages competitive excellence and personal growth.
LAKE ERIE HEADLINES
NEW

-

The Awards Committee is asking for pictures taken during Long Course 2014 and Short Course 2014-2015. Aside from the pictures taken during practice and regular meets, we'd love to get team pictures taken during Quads, Sectionals, Zones, Open Water Zones, and Nationals.

NEW

- QUAD entry file Name Event Revised 13-14 Boys entry due to a mistake 13-14 Boys by name 13-14 Boys by event

NEW

- LSSC Stretch Meet has closed Sat. pm, Sunday am and pm sessions.

NEW

- Effective January 1, 2015 all non athletes will be required to complete the Level 2 background check. There will be no Level 1 background check. For those that have a Level 1, when it is time to renew the background check, Level 2 will be taken.


NEW

- List of QUAD Meet applicants Meet info - swimmers parents

NEW

- 2015 Long Course Schedule

NEW -

LESI Age Group Championship meet announcement has been posted on the schedue.


NEW

- Car Rental Announcement Booking Instructions

NEW -

2015 ASCA World Clinic - Registration Application LE Reimbursement

SHSH Invitation Meet - Friday evening and Saturday morning and afternoon sessions are closed.


CZ Sectionals 3 Time Standards: Spring Summer

NEW

- SAVE the DATE - Saturday, May 2, 2015. LESI Swimposium

STSC Skills Sheet
Keep up to date with latest LE news - Nov. 21 Newsletter

CLUBS

- See the statistics for athletes and parents viewing the Safe Sport course videos. Let's move LE up to the top of the list.

IMX Flyer for 2014-2015

2015 LC Summer Bid Packet
Open Water Forms

Forms - Swimmer of the Meet Know Your Club Know Your Coach
USA Swimming
Pettigrew Award
The Pettigrew Award is awarded by USA Swimming as the highest recognition for a USA Swimming Offical.
Julie Bare received this award at the USA Swimming convention House of Delegates on Friday, Sept. 19
Congratulations Julie!
MEET INFORMATION
Swimmers of the Meet
Mark Braun Meet
Vitorrio Cappabianca (10 year old) and Kaden Smesko (12 year old) from CFYN won the Age Group High Point Award.
CONGRATULATIONS!