Lake Erie Swimming
301 Rockledge Drive
Bay Village, Ohio 44140
Sponsors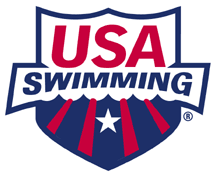 Connect with Lake Erie Swimming Online

Our Mission: To enrich the lives of our athletes through the sport of swimming by providing safe and inclusive programming in a culture that encourages competitive excellence and personal growth.
LAKE ERIE HEADLINES
NEW - Canton Meet (10/8-9) is full.
NEW - OH HS Coaches Association Clinic - 10/14-16.
NEW - 2017 LC Champs Format
FALL MEETING OF THE LAKE ERIE SWIMMING HOUSE OF DELEGATES

Canton McKinley High School, CT Branin Natatorium, October 2, 2016

8:30-10:30 am Safety Training for Swim Coaches – Josh Forsythe

9:45 am Safety Committee – Branden Burns

11:00 am Officials Meetings – Al Kominek

11:30 am Coaches Meeting – Matt Parrish

11:30 am – 12:30 pm New Club Registrars – Pam Cook

12:00 pm Athletes Meeting Cassandra Pasadyn

NEW

- STSC Training on Oct. 2, 8:30 am at Branin Natatorium.

NEW

- A Club Business Leadership School will be held on Nov. 15 at 6 pm at the Cleveland Sport Institute located at 1 Eagle Valley Ct. in Brecksville. Randy Julian will facilitate the event and all clubs are invited to send representatives. Please RSVP to chuck163@yahoo.com



NEW

- Lake Erie Swimming holds board of director meetings at Solon Police Station Community Room at 7:30 pm on the followings Mondays in the coming year: Sept. 19, Oct. 17, Nov. 21, Dec. 19, Jan. 16, Feb. 20, Mar. 20, April 17, May 15. All are welcome.

For LE multi site swim meets, teams will be accepted at any site on a first come first serve basis and that they should be prepared to have a secondary location option in mind if they are closed out of their first choice


USA Swimming remembers members that have passed in the last year at their annual USA Swimming convention. If you know of an athlete, non-athlete or volunteer from your club that has passed in the last year, please forward the name and a picture to Chuck Kunsman - chuck163@yahoo.com


2017 Long Course Bid Packet
Link to LSC Online Leadership Course - be a leader in Lake Erie
Club Service Award Point Scale for 2016-2017

Forms - Swimmer of the Meet Know Your Club Know Your Coach
Lake Erie Swimmers Long Course
Hanna Gresser (FAST) and Carly Hart (FAST) Place
at Jr. Nationals
Hanna Gresser placed 5th at Jr Nationals in the 100 Breast (1:10.42) and Carly Hart placed 8th (1:11.86)
Congrats to Hanna and Carly
Jimmy Dagley and Ross Palazzo (HEAT)
Jimmy Dagley competed in the 100 BK and Ross Palazzo in the 200BR, 200IM and 400IM at the Olympic Trials in Omaha, NE. See them below with Coach Matt Davis.
Congrats to Jimmy and Ross.
Taylor Vargo (VSC)
Taylor Vargo (VSC) with coach, Mike Wohl, after finishing 12th in the 200 breaststroke! at Olympic Trials in Omaha, NE.
Taylor finished with a new swimmer record for Lake Erie! She will be a senior at the Ohio State University!

Congratulations Taylor!
MEET INFORMATION
LE Long Course Age Group Champs
Swimmers of the Meet
SWIM Relays Set Six Records
Jordyn Homoki, Riley McNichols, Maja Miedza, Felicia Pasadyn
The 13-14 Swimstrong (SWIM) Girls relay team successfully crushed 6 records at LC Age Group Champs. The girls broke not 1, but 2 records, which were set more than 20 years ago. The girls set new meet, swimmer and event records for both the 200 and 400 Free Relays.
Congratulations Jordyn, Riley, Maja and Felicia.
LESD High Point Winners and Runner Up
Lauren Musbach, Tori Culotta, Beatrice Stewart and Audi Lin
(LESD)
Lauren was 13-14 Girls High Point winner. Tori was 11-12 Girls High Point winner, Beatrice was 10 & U Girls High Point winner. Audi was 10 & U Girls High Point runner-up.
Way to go Girls!!!!
Congratulations on your wonderful swims!