Lake Erie Swimming
301 Rockledge Drive
Bay Village, Ohio 44140
Sponsors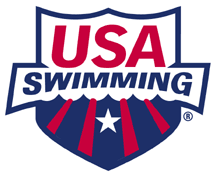 Connect with Lake Erie Swimming Online

Our Mission: To enrich the lives of our athletes through the sport of swimming by providing safe and inclusive programming in a culture that encourages competitive excellence and personal growth.
LAKE ERIE HEADLINES

NEW - Regional Champs meets Club Site Assignments
Sunday morning session of Shaker Invitational is closed.
The Lake Erie Club Incentive Program is back!! This year's Club Incentive Grant Program's objective is to support clubs that develop and implement programs that will encourage their swimmers to compete in a significant number of USA sanctioned or approved meets in order to achieve an IMX Score

The Application can be found at the Programs tab.



See below for the 1/24/16 dual site meet assignments:


CSU - LESD, USC, HEAT, GLSS, SHSH, LSSC, CLES, LRST, PS, NEON, VSC, WHAT, BOSS, HSC, BBSC, PA, PCP, HSW, GO, YYN, CLEV, VFYT

Medina - SWIM, STRS, FAST, MRST, CWW, CCS, RYD, CFYN, WEST, GYB, PAC, YWRC, CLSC, AKRN, MAC, TCAT

-

Information for 2016 Mid-States Championship Ohio All-Star "QUAD" Team now available.

Visit QUAD Page below for updated information:

http://www.lakeerieswimming.com/quad%20team.htm

Forms - Swimmer of the Meet Know Your Club Know Your Coach

NEW

- 2015-2016 IMX flyer
Jim Bocci (LESD) Selected as a 2015 National Select Camp Coach
Coach Bocci, CEO/Head Coach of Lake Erie Silver Dolphins and Head Coach of Hawken Swimming, has been selected to the coaching staff for the 2015 National Select Camp at the U.S. Olympic Training Center in Colorado Springs. Bocci was one of eight coaches from across the country to be selected by USA-Swimming for the staff.
Each fall, USA Swimming brings 68 of the top USA Swimming member athletes in the nation for a once-in-a-lifetime camp experience. Swimmers are selected from the database of top times. During the camp, these swimmers will learn about post-race recovery, drug and supplement rules, psychological training skills, nutrition, race strategy and more. This past year LESD sent USA-Swimming Junior National Finalist Lauren Heller to the camp, and now Bocci returns to Colorado Springs as a staff coach. Congratulations Coach Bocci!
CONGRATULATIONS!!
MEET INFORMATION
Swimmers of the Meet
Maggie Mallett, Abby Meyer, Ella Holland Mairin O'Brien
(LESD)
Mark Braun Meet
The girls broke the LESI Swimmer & Event records in both the 200 Free Relay (1:43.66) and 200 Medley Relay (1:56.06) this past weekend.
CONGRATULATIONS!