Lake Erie Swimming
301 Rockledge Drive
Bay Village, Ohio 44140
Sponsors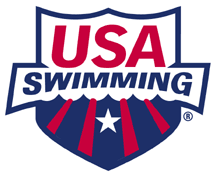 Connect with Lake Erie Swimming Online

Our Mission: To enrich the lives of our athletes through the sport of swimming by providing safe and inclusive programming in a culture that encourages competitive excellence and personal growth.
LAKE ERIE HEADLINES
NEW

- Busbey Meet has added a Thursday evening session with the 800 FrRel and 1500 as events.


NEW

- LESI House of Delegates, Sunday, April 26. Legislation


Lake Erie Swimming is looking for a club to host for the Fall House of Delegates meeting on Sunday, September 27, 2015. The club receives $750 for hosting the meetings.

The host is responsible to provide the following:

A pool

A room large enough to hold 100-120

2 rooms large enough to hold 50

Lunch

Any facility cost

Email Tina McCauley tina@b3aquatics.com by April 10, 2015 if you are interested in being considered.






NEW

- Break Out Swim Clinic at HB on April 12
LESI Age Group Photos - Fri & Sat Finals Fri & Sat Prelims Sun Finals

NEW

- 2015 LE Central Zone Open Water Team -
Swimmer application Coach application


International Children's Games June 24-29 in Netherlands

Mark your calendar -

May 2 - LESI Swimposium

-

Sign Up Now

NEW

- Mutual of Omaha

Break Out Swimmer Clinic with Mark Gangloff - Sign Up Now
First National Age Group Open Water Invitational

NEW

- Please join Great Lakes Sailfish Swimming (GLSS) for an exclusive screening of "Touch the Wall", an inspirational documentary about competition, friendship and the Olympic dream (featuring Missy Franklin and Kara Lynn Joyce), Thursday, April 2, 6:30 pm at Regal Richmond Town Square. To purchase tickets, go to: https://www.tugg.com/events/13491


2015-2016 SC Bid Packet
Instructions for Submitting Legislation
Safe Sport Impact Award - flyer application
Central Zones Swim Clinic Brochure

The Awards Committee is asking for pictures taken during Long Course 2014 and Short Course 2014-2015. Aside from the pictures taken during practice and regular meets, we'd love to get team pictures taken during Quads, Sectionals, Zones, Open Water Zones, and Nationals.

NEW

- Effective January 1, 2015 all non athletes will be required to complete the Level 2 background check. There will be no Level 1 background check. For those that have a Level 1, when it is time to renew the background check, Level 2 will be taken.


2015 ASCA World Clinic - Registration Application LE Reimbursement


CZ Sectionals 3 Time Standards: Spring Summer
STSC Skills Sheet
IMX Flyer for 2014-2015


Forms - Swimmer of the Meet Know Your Club Know Your Coach
USA Swimming
Pettigrew Award
The Pettigrew Award is awarded by USA Swimming as the highest recognition for a USA Swimming Offical.
Julie Bare received this award at the USA Swimming convention House of Delegates on Friday, Sept. 19
Congratulations Julie!
MEET INFORMATION
Maggie Mallett (LESD)
Swimmer of the Meet
LESI Age Group Champs
Maggie Mallett won the girls 10 & U High Point trophy at LESI Age Champs
CONGRATULATIONS!


On her way to winning high point for the 10 & Under girls, Maggie tied the LESI swimmer & broke the LESI event record in the 10 & Under Girls 50 Free. She also re-broke her own LESI swimmer record in the 10 & Under girls 50 back set at the Cincy Marlins Winter Invite in early February, and broke the LESI event record. Maggie's commitment to sportsmanship was also noticed and recognized by meet director Sharon Badertscher. Sharon commented to both Tina McCauley and myself how impressed she was that Maggie had gone out of her way to congratulate all of the 10 & Under girls swimming in finals. The three of us watched Maggie then proceed to congratulate all the girls waiting for the podium for the 100 free, an event Maggie had not competed in.