Lake Erie Swimming
301 Rockledge Drive
Bay Village, Ohio 44140
Sponsors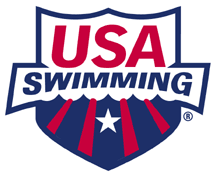 Connect with Lake Erie Swimming Online

Our Mission: To enrich the lives of our athletes through the sport of swimming by providing safe and inclusive programming in a culture that encourages competitive excellence and personal growth.
LAKE ERIE HEADLINES
Link to LSC Online Leadership Course - be a leader in Lake ERie
LESI new Board of Directors elected at May House of Delegates:
General Chair - Chuck Kunsman
Admin Vice Chair - Bob Martens
Senior Vice Chair - Tom Stacy
Age Group Vice Chair - Bill Bare
Secretary - Nancy Veto
Treasurer - Diane Finnerty
Finance - Rich Szczepinski
Technical Planning - Brad Burget
Also, coaches elected Assist. Coach Rep - Carl Shallenberger and the athletes elected Jr. Athlete Rep - Colton Phelps



ZONE TEAM REGISTRATION OPEN NOW!

IUPUI Indianapolis, IN

Travel August 3 thru August 8, 2016

Eligibility: Achieved a National AAA time (LCM, SCM, SCY) between August 3, 2015 and August 4, 2016

Swimmers Age: Must be 14 years or under by first day of competition, August 4, 2016.

REGISTRATION DEADLINE: Current qualifiers MUST register by June 26, 2016.

Late qualifiers may register by Sunday July 31, 2016.

(Late qualifiers are defined as any swimmer who achieves his/her FIRST National AAA Time cut between June 26 - July 31, 2016)

REGISTER ONLINE TODAY!!

http://www.teamunify.com/Home.jsp?team=leleszt

NEW

- Club Service Award Point Scale for 2016-2017


NEW

- Entries for Busbey meet are closed.
2016-17 SC Bid Packet
2016 CZ-LE Zone Team Information
Forms - Swimmer of the Meet Know Your Club Know Your Coach
Lake Erie Swimmers at
Central Zone Diversity & Inclusion Camp
Swimmers
Helen Sun (Stars)
and
Daemyen Haywood (LESD)
attended the Central Zone Diversity & Inclusion Camp this past weekend in Omaha, Nebraska. Swimmers had the opportunity to visit and swim in the Olympic Trial pool at the Century Link Center. They are seen here with Caroline McDermott (Piranha Aquatics) and Morris Haywood (LESD) at the pool. Athletes spent 3 days training and also learning about Diversity and Inclusion in the sport and the Lake Erie representatives spent their time in a summit learning about ways to grow the sport of swimming through Diversity, Inclusion and Outreach.
Morris Haywood, d&i committee
Caroline McDermott, D&I chair
Swimmer Daemyen Haywood, LESD
Swimmer Helen Sun, STARS
Congratulations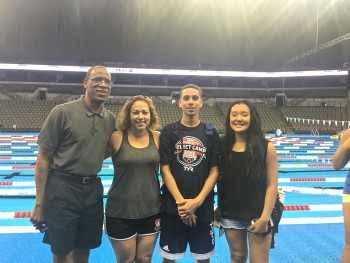 MEET INFORMATION
Lake Erie at Olympic Training Center
Lake Erie athletes and coaching staff trained at the USA Olympic Training Center from 4/18-22. Link to more pictues and blog about the LESI OTC trip (4/18-23)
Way to Go LE!
Athletes - Max Gustafson, Giovanna Cappabianca, Paige McCormick, Gaby Palazzo, Maggie Haas, Natalie Gundling, Ismary Puente, Jack Saum, Hanna Gresser, Jessica Bonezzi, Carly Hart, Madeline Dyer, Ashley Mennenga, Ben Brooks, Rachel Stark, Tim Kubacki, Cal Aulizia, Leanna Myers, and Dominic Poletta.
Coaches- Carl Shallenberger and Liz Hastings. Team Coordinator - Eric Peterson