Lake Erie Swimming
301 Rockledge Drive
Bay Village, Ohio 44140
Sponsors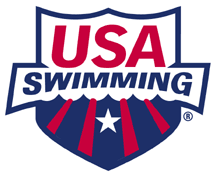 Connect with Lake Erie Swimming Online

Our Mission: To enrich the lives of our athletes through the sport of swimming by providing safe and inclusive programming in a culture that encourages competitive excellence and personal growth.
LAKE ERIE HEADLINES
NEW

- Draft 2015 Long Course Top Ten


NEW

- STSC Certification offering - Sunday, Sept. 27 at Hawken Lower School. Registration link will not be active until Sept. 7


NEW

- LESI House of Delegates Legislation for Sept. 27 meeting.
2016 Summer Bid Packet

NEW

- The following ASCA events are available for the ASCA World Conferene:
(1) A screening of the documentary film "Touch the Wall", that follows Missy
Franklin, Kara Lynn Joyce and Coach Todd Schmitz in the lead-up to the 2012
Olympics. This screening is

Friday

evening (9/11) beginning at

7:00 p.m.

at
the clinic hotel (Renaissance Cleveland).

2) The clinic's Exhibit Hall will be open to LSC members

on Saturday


(9/12), when it will be open from

9:30 a.m.

-

1:30 p.m.

The Exhibit Hall will
feature 60 different swimming-related companies (e.g. Speedo, NISCA, Fitter
& Faster Tour).

Also, the discounted registration rate for LSC members to the clinic,
itself, is still good.


Photos from LESI 14 & U Champs -



NEW

- Instructions for Submitting Legislation for Fall HOD.
Lake Erie will be hosting a Club Leadership Business Management session on Tuesday, September 8, 6-9:30 pm at the Twinsburg Rec Center. Randy Julian will be leading the session. While CLBM is necessary for new clubs who renew for a second year, all clubs could benefit from the session. If you are interested in attending, contact me at pamswim@aol.com



2015 LE Zone Team Registration is NOW OPEN!

Swimmers must have achieved a National AAA time (LCM, SCM, SCY) between August 1, 2014 and August 3, 2015.

All current qualifiers MUST register by Sunday June 28, 2015. Late Registration will ONLY be accepted by new qualifiers. The deadline for new qualifiers will be accepted thru Sunday July 26, 2015 at 9:00 PM

Please visit the Lake Erie Swimming Zone Team Website and click on "Start Registration" located at the top left-hand side of page to register.

https://www.teamunify.com/Home.jsp?team=leleszt

2015 ASCA World Clinic - Registration Application LE Reimbursement


CZ Sectionals 3 Time Standards: Spring Summer
STSC Skills Sheet

Forms - Swimmer of the Meet Know Your Club Know Your Coach
Peter van Dijk to be Inducted into the
Greater Cleveland Sports Hall of Fame
Peter van Dijk is a Cleveland architect, who has been involved with swimming for most of his life as a competitor and even as an architect. While competing in an AAU event as a youth, he met Bob Busbey, who later became swim coach at Cleveland State. When van Dijk moved to Cleveland, he was selected to design the new physical education building, including the natatorium that was later renamed for Busbey. He was a conference champion while swimming for Oregon and later competed in the All Army Championships while in the service. He returned to competitive swimming with the Ohio Masters Swim Club and has won more than 50 national championships in freestyle and backstroke, along with 17 international world championships. Included among his notable design projects are Blossom Music Center and the CSU Music School.
This year's induction ceremony and dinner is scheduled for September 30 at Landerhaven, beginning at 6 p.m.
MEET INFORMATION
Swimmers of the Meet
Elle Speed (LESD) and Daelynn Haywood (LESD)
Elle Speed, 10 years old, and Daelynn Haywood , 10 years old, competed at the USA Swimming Central Zones Long Course Champions in Minneapolis, MN at the University of Minnesota August 7-9. It marked first time that more than one African American swimmer was a member of the Lake Erie Swimming Zone Team. The girls qualified for the meet based on achieving an AAA time standards. The girls are members of the Lake Erie Silver Dolphins, a year round competitive swim team. Elle's father Roderick Speed is a coach for the Lake Erie Sliver Dolphins as well as Aquatic Director at The Skating Club and Head Varsity Swimming Coach at Hathaway Brown School.
CONGRATULATIONS!