Lake Erie Swimming
301 Rockledge Drive
Bay Village, Ohio 44140
Sponsors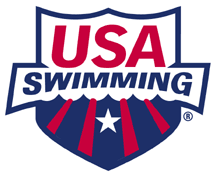 Connect with Lake Erie Swimming Online

Our Mission: To enrich the lives of our athletes through the sport of swimming by providing safe and inclusive programming in a culture that encourages competitive excellence and personal growth.
LAKE ERIE HEADLINES
Don't Forget

- Sept. 28, 8:30-10:30 am Safety Training For Swim Coaches at Branin Natatorium.


NEW

- Joey Reilman (FAST) and Ross Palazzo (HEAT) were named to the National Junior Team. Congratulations!

Congratulations to the following Lake Erie swimmers who have achieved Scholastic All-America recognition for 2013-2014. To achieve Scholastic All-America status one must have a 4.0 GPA and achieved the mimimum qualifying time (2011 Jr. bonus std) or swam in the USA Open Water Championship meet or a Disability Championship meet.

Mason Beck (NEON), Daniel Bogen (PS), Jessica Bonezzi (FAST), Kingsley Bowen (USC), Matthew Dyer (FAST), Geena Freriks (VSC), Christopher Guo (STRS), Lauren Heller (LESD), Paige Kelly (HEAT), Macie McNichols (SWIM), Cheyenne Meek (VSC), Donald Moffa (HEAT), Ross Palazzo (HEAT), Michael Pichette (SWIM), Grant Pinchot (STRS), Jason Quinn (LESD), Maureen Rakovec (LESD), Michael Reilman (FAST), Henry Senkfor (LESD), Rachel Stark (LSSC), Jared Stergar (GLSS) and Emily Thirion (WHAT).



NEW

Revised 2014-15 Short Course Schedule (8/29/14)
IMX Flyer for 2014-2015


9:30-11 am Registration Workshop

11:00 am Coaches and Officials Meeting

11:30 am Athletes Meeting

1:00 pm House of Delegates



NEW

- 2014-2015 Short Course Schedule (7/24/14)
2015 LC Summer Bid Packet
Open Water Forms

Forms - Swimmer of the Meet Know Your Club Know Your Coach
NEW PROGRAM - COACH MENTORING

Lake Erie swimming is launching its new official Coach Mentoring Program. The collaboration of our coaches is important to the success of our swimmers and Lake Erie Swimming.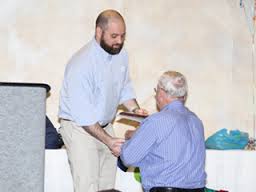 The program is set up to pair one of our veteran coaches (mentors) with a maximum of two young coaches (mentees). We are now taking applications for mentors only! Please sign up for this program, and give back to Lake Erie and USA Swimming.
MEET INFORMATION
Swimmer of the Meet
Lake Erie Long Course Age Group Champs
Victoria Culotta (LESD)
Christian Wolke (LESD)
Two LESD Swimmers won the 10 & Under High Point Award.
Great swimming by the LESD swimmers - Congratulations!