Lake Erie Swimming
301 Rockledge Drive
Bay Village, Ohio 44140
Sponsors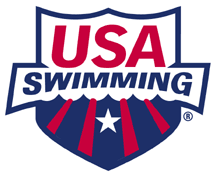 Connect with Lake Erie Swimming Online

Our Mission: To enrich the lives of our athletes through the sport of swimming by providing safe and inclusive programming in a culture that encourages competitive excellence and personal growth.
LAKE ERIE HEADLINES
Kudos
Super Lake Erie Volunteer
Jo Wintering (STRS)
Jo Wintering (STRS) has been registrar for Solon Stars for more than 7 years aside from all her volunteering in the Aurora school district. She has been a volunteer at Walsh Jesuit since her eldest son, Jim (who is now in his 30's) was a freshman there. She is also a lector in her parish and does PSR and other clerical jobs for them. She also has been a Boy Scout Mom since Jim started it. Alex, her youngest, is still in Boy Scouts. Her other sons advanced to Eagle Scouts.Jo, also, manages the Chagrin Valley Recreation Swim Team of over 150 swimmers for the past 12 years. They host the Chagrin Invitational Relay Swim Meet for over 40 years which has been attended by literally thousands of swimmers from Northeast Ohio!
Thank you Jo for being a Lake Erie Volunteer.
MEET INFORMATION
Lake Erie at Olympic Training Center
Lake Erie athletes and coaching staff trained at the USA Olympic Training Center from 4/18-22.
Way to Go LE!
Athletes - Max Gustafson, Giovanna Cappabianca, Page McCormick, Gaby Palazzo, Maggie Haas, Natalie Gundling, Ismary Puente, Jack Saum, Hanna Gresser, Jessica Bonezzi, Carly Hart, Madeline Dyer, Ashley Mennenga, Ben Brooks, Rachel Stark, Tim Kubacki, Cal Aulizia, Leanna Myers, and Dominic Poletta.
Coaches- Carl Shallenberger and Liz Hastings. Team Coordinator - Eric Peterson