LAKE ERIE HEADLINES
NEW - LESI September Board of Director's meeting has been cancelled.
Lake Erie Swimming 2017 Scholastic All-American Swimmers
Amanda Palutsis (CCS)
Patrick Toloti (CCS)
Richard Kurlich (FAST)
Marcus Hong (GLSS)
Tyler Doerrer (HEAT)
Portia Del Rio Brown (LESD)
Laura Banks (LSSC)
Ashley Mennenga (MRST)
Anna Martin (RYD)
Sarah Turchanik (RYD)
Congratulations to the above for excellence in the classroom and pool!
New Athlete Protection Training is located at
http://www.usaswimming.org/learn
LESI House of Delegates
September 24, 2017 at Orange HS
32200 Chagrin Blvd, Pepper Pike 44124
1:45 pm - Coaches Meeting (Vince Colwell)
Officials Meeting (Al Kominek)
Athletes Meeting (Colton Phelps)
3:00 pm - House of Delegates (Chuck Kunsman)
Legislation for Fall 2017 House of Delegates
2017 Fall HOD Legislation Submission Instructions
2017 Draft LC Top Ten - send corrections/additions to pamswim@aol.com
Swimmer of the Meet
Central Zone Championships
Beatrice Stewart (LESD) and Cash Strickland (LSSC)
Both Beatrice and Cash achieved high point at Zones and led a small but mightly 10 & U group to a really successful zone meet.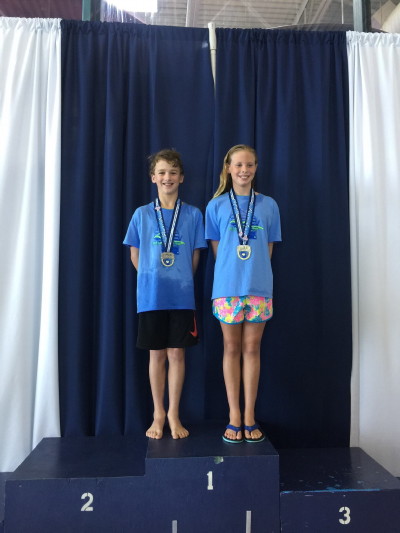 Beatrice was zone champion in the 400 FR (CZ and LE record), 200 IM, 100 FL, 200 FR (LE record), 50 FL and runner up in the 100 BK.
Cash was zone champion in the 100 FR, 400 FR (CZ record), 200 IM (LE record), 100 BR (LE record), 200 FR and runner up in the 50 FL (LE record)
Congratulations Beatrice and Cash!