Lake Erie Swimming
301 Rockledge Drive
Bay Village, Ohio 44140
Sponsors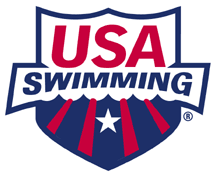 Connect with Lake Erie Swimming Online

Our Mission: To enrich the lives of our athletes through the sport of swimming by providing safe and inclusive programming in a culture that encourages competitive excellence and personal growth.
LAKE ERIE HEADLINES
USA Swimming
Pettigrew Award
The Pettigrew Award is awarded by USA Swimming as the highest recognition for a USA Swimming Offical.
Julie Bare received this award at the USA Swimming convention House of Delegates on Friday, Sept. 19
Congratulations Julie!
MEET INFORMATION
Swimmers of the Meet
CFYN
CFYN
had 2 High Point and 1 Runner up High point winners at the LESI Age Group Championship meet.
Giovanna Cappabianca
High Point 13/14 Girls
Vittorio Cappabianca
High Point 10 under Boys
Carrie Caniglia
High Point runner-up 10 under Girls
CONGRATULATIONS!